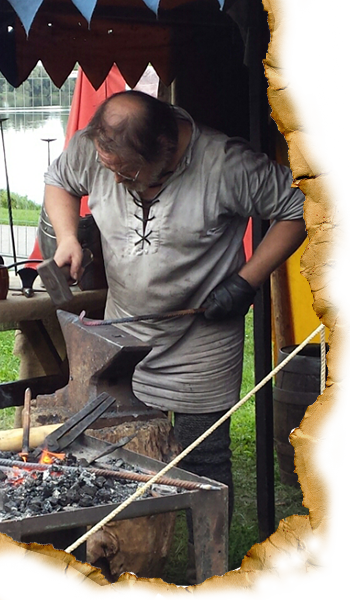 We offer you the assorted programme for your celebrations.
Forge - hot hearth, hammer falls and dilligent hands of the smith will make you acknowledged with this old craft.
Medieval music - musicians in original costumes will play for you with replicas of medieval music instruments.
Children plays - both children and adults can try various knight games. They can throw, roll or shoot. 
Everything of course with maximum of security.